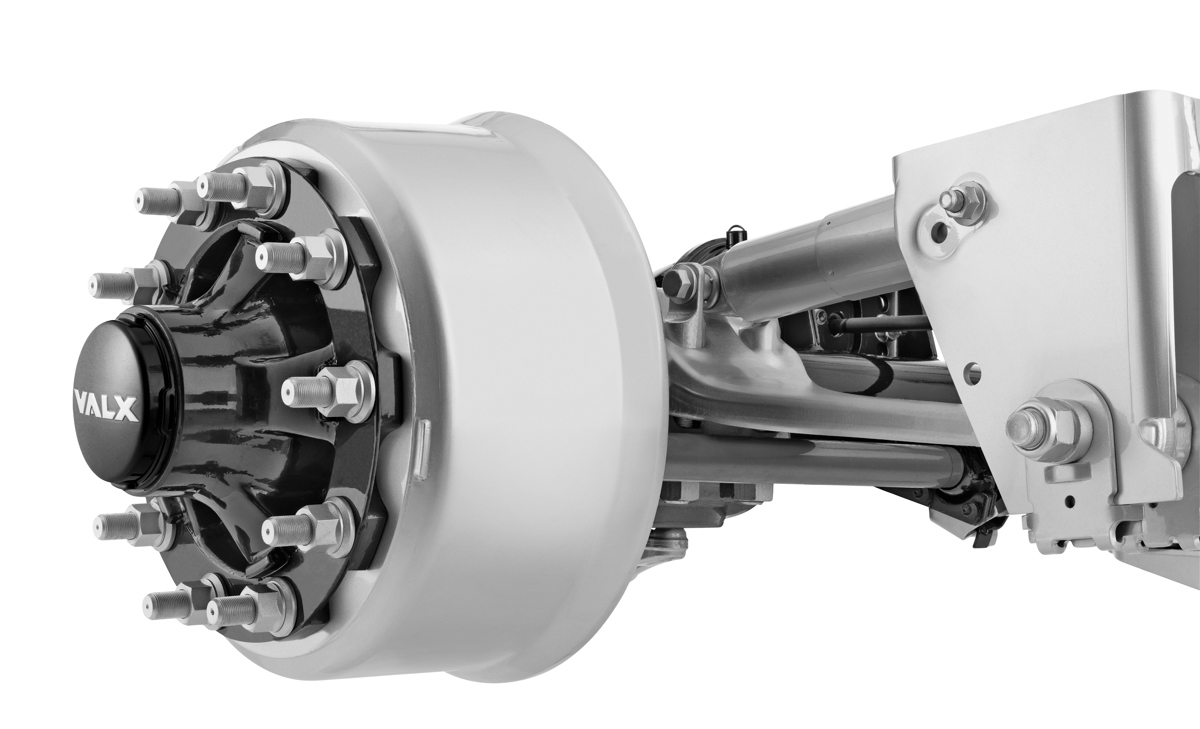 Drum 420/360/300
We provide VALX DRUM 420 and VALX DRUM 360 drum axles, with specially developed VDL Weweler air suspensions. Catering to different market needs, a new type of DRUM 300 was first introduced at IAA 2022.
Now the VALX DRUM 300 axle is available for you. 
Beam
The axle is based on a robust, seamless, and cold-drawn beam design. The non-welded beam structure eliminates the risks of weakening or degrading the material. The VALX axle beam has a higher strength-to-weight ratio than any other in Europe and forms the basis for long-term durability under harsh operating conditions.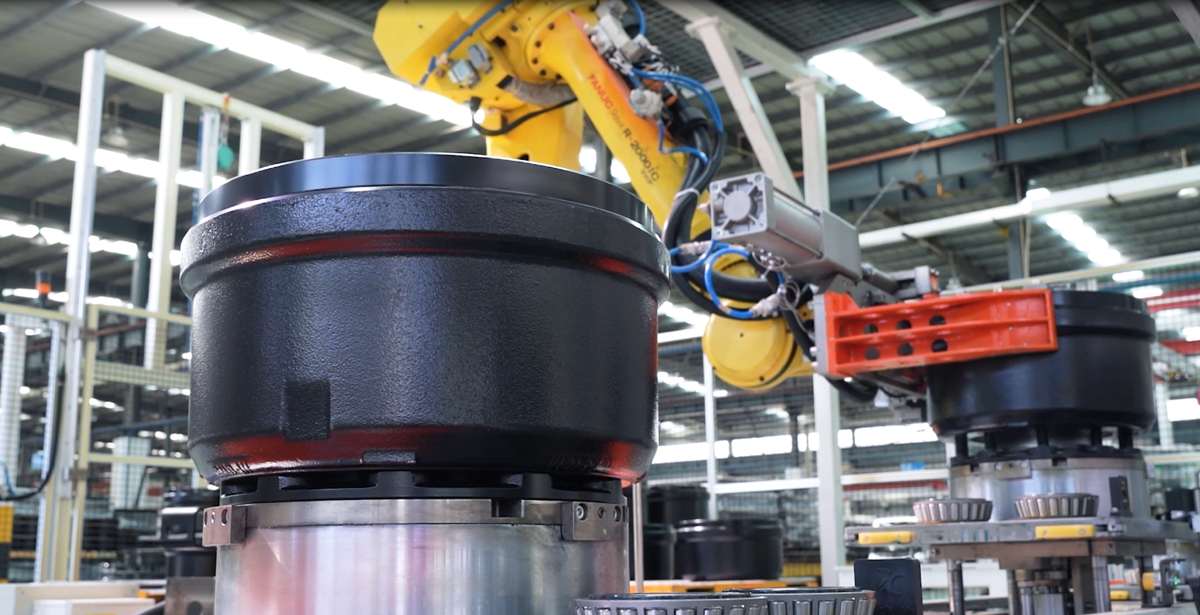 Hub
Highly accurate CNC machining and reduced tolerances ensure correct bearing pre‑setting and even pressure distribution across the bearings. The wide bearing spread minimizes bearing loads and maximizes bearing life while reducing sensitivity to brake heat transfer.
Seal & Bearings
For the VALX axle hub, SKF supplies the specially developed seal support, made of high-temperature resistant, long-life HNBR rubber to exclude dirt and moisture from the wheel bearings. Together with the bearings themselves, the seals are retained in place by a circlip when the hub is removed, simplifying service and maintaining the integrity and cleanliness of the hub assembly.
The bearing solution is based on two single-row preset tapered roller bearings, combining cost-effective maintenance with maximum performance and reliability with the minimum total cost of operation. Optimized pre-setting maximizes bearing life and brake performance.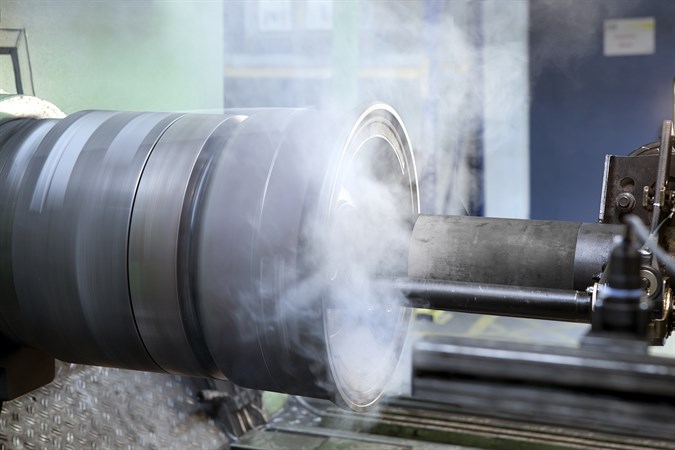 Technical specifications
| Specifications | Drum 420 | Drum 420 | Drum 360 | Drum 300 |
| --- | --- | --- | --- | --- |
| Axle load | 9000 kg | 13000 kg | 9000 kg | 11000 kg |
| Wheel size | 22.5" | 22.5" | 19.5" | 17.5" |
| Axle beam | 1 piece- ø 146 x 10mm | 1 piece- ø 146 x 15mm | 1 piece- ø 146 x 13mm | 1 piece- ø 127 x 18mm |
| Hub offset | 0 mm | 0 mm | 0 mm | 0 mm |
| Wheel bolts and dimensions | 10 – M22 x 1.5mm | 10 – M22 x 1.5mm | 8 – M22 x 1.5mm | 10 – M22 x 1.5mm |
| Wheel bolt circle | 335 mm | 335 mm | 275 mm | 225 mm |
| Brake dimensions | 420 x 180 mm | 420 x 220 mm | 360 x 200 mm | 300 x 200 mm |
| Tyre mounting | Single | Single/Dual | Single | Dual |
| Self steering axle | Optional | - | - | - |
| Hubodometer | Optional | Optional | Optional | Optional |